ivan. 19, indonesia.
1.) snowboarding, swimmer, water polo player.
2.) i read edgar allan poe and do literature.
3.) 24/7 sports enthusiast
4.) rotary youth exchange program 15/16 to Japan D2460
sorry for the broken english
chat with me! comment box/
flavors/
buddies/
follow me!
Happy Wednesday, sorry for closed for a while it's open now. Already the third days of mid test and so far... there's no difficult at all that means I've been paying attention so well. an increase yeay though some are less conscientious. Me and some friends plan to go to movie at Friday after school to watch one that... adapted by novel that we found at school library. Don't expect it was
perahu
kertas, I'm pretty hate novels that draw on the wording and made ​​into a film, doomed fail. I piled history semester assignment with group, beyond expectations think could be fail, Ms. Muna the teacher of, enthusiastic very!
Btw, again I was challenged unfairly by the other teachers, who... labeling. dan bukan guru yang kemarin ngehukum aku juga haha, Aku nih gak senakal yang kalian bayangkan itu, aku terima-terima aja kalau dimarahin sama guru yang pure adilnya, aku bakal dan menghargai mereka, menghormati mereka, nggak yang labeling, pilih kasih, CARI MUKA ITU HIH JIJIK dsb deh aku bisa tahu mana guru yang unfair tolol. dan tau nggak? aku nggak pernah tuh dimarahin sama guru-guru yang fair ini, justru aku diperhatikan, nggak pernah sungkan, nggak ada perasaan berat, semangat ikut pelajaran mereka. garis besarnya, saya tidak akan menghargai guru yang tidak bisa menghargai saya
All day just Honey and The Bee, If My Heart was a House, and Brielle. 'cause school went home very early for a week and again 'cause the midterm *
although not as early as I hoped 'cause the labeling teacher who I mean
(
∀
`
凸
everyday I can nap but stalk internet first then had lunch for the hungry tummy again, cooked simple things by self like fried rice, just need to peel the onion that my favorite, saute it a bit, add rice and instant seasoning
( 
´_
`
)
ゝ
ate with side dish what mom made, apapun tapi jangan nasi biasa, bosen
.
3 o'clock me and mom out to pick my lilbro, and all the way round, as lack of sleep, peacefully.
-instagram; alvampr
((┓( ̄∀ ̄)┏))
sorry cbox too lazy to reply orz slap. Tuesday and Wednesday:
[T]got new student manual book for higher level name: FEA, foundation english A- wow! pray for my bad grammar btw
[W]the torture fasting, the day was had really hot temperate
[W]skip english SLC, Edgar told us were too late and can't get in, ended up Rara and me went to multimedia room and sleep. she didn't wake up even noisy me. but the true, we pleased be come in shit damn you Edgar=A=!
[W]yearbook committee meeting at cinnamon bistro at night, I'm the one were picked last
[W]went to my subscriber salon but there's no my subscriber barber so I must try it the next day
Thursday:
some 7 grade junior whispered that they didn't like senior of grade 9 haha whatever
Oct,5 is junior DBL/JDBL for first time and school prepare carefully for basketball team, cheers, even supporters. offered by sponsorship to make junior accounts in their the bank , then be sponsoring for support shirt if it fulfills the minimum quota. we made & I have two private now.
finally cut my hair, then I washed hair twice and still unclear of hair cut pieces. You should see my bath white towels!
mom and I went to the bank when the dusk, which means only using the machine for the deposit. 'cause there are only two and one of it is broke, we're waiting queue that never less than ten people then make it more long queue when mom many times repeat the machines that not directly receive all the money lol.
bloke before us took his friend to come in, the friend is oriental but not too slanted, wear jersey and sport shorts, his hair trimmed so forget the coconut is not too round. EXACTLY COSPLAY OMYGOD! INNOCENT AND YAOI LOL
Friday
english at school divided by level kan, and all of us the FEA students late for class! would be more fun if Ms.Roro do not need no lessons, but what happens is we put to make a poem in five minutes and read it in front of the class as attendance
dress code for Friday is the Muslim which means requiring girl to wear the hijab, but it's been a while since I just draped it over shoulder, according to my view these harsh, ya I would break the rules if they don't fit my way haha, brat. but in the displacement class here moving class, we met a religious teacher Mr. Wibi and I immediately brought to his class, given the Qur'an and some rough paper, scolded all kinds like what always haunt

KAMU MUSLIM BUKAN SIH!?

and with strong face just crossed my arms on chest. until he yelled again, then I wear hijab defiantly and wrote Al-bayinah five times. I count my time there and fitting an hour already! not attend javanese, SA forum, even lunch! and you can't blame me if don't know the reality!! don't know whether to be proud or sad, agak kurangajar but if it doesn't happen, I would be just as bad or more lol
end of school, my mom pick me up early then I tell what just happened at day on the way to home. Initially she was blaming me, but after I told the details on both of parents shortly after dad returned from work, mom defense me and don't accept her daughter treated like that with accurate reason.
I can't tolerate boyfriend if he can't accept the way I demanding freedom and psychoneurotic
got a 98 on the biology daily test of the comparison problem that much more difficult compared from another class, YOU SHOULD CONSIDER MINE AS TEN MS.NURNUR! GAK ADIL
and some that I forgot what to tell
- instagram; alvampr
ラベル: BMD JHS, instagram, lazy to post photo but I swear will post some for JDBL, School Activities
bad bye cycle schedule
I canceled all works that was supposed to send to teachers or other agencies as well as school or national contest. I kind of regret, but my mood is not human decency. try it later
Swim is the last class for today, my senior in water polo replaces the previous senior in aquatic sports lol I'm also the atletes to teach us. I laugh to see her played with my silly friends XD
Then, I just realized something was wrong with my body as a mirror in the locker room with naked alone haha. I hope it's normal, or stay healthy, or natural. I was very scared. I have to ask relatives imagine big family are all doctors without your parents- own true story, but I was shy embarrassed didn't get too close to them, or can only do it once a year as a means of next year Eid! btw, I liked looking at it my lean lol.
Mom picked me up, and I fell asleep in the car half way home. hungry, but I quickly changed clothes and turn to asleep again in room. what a surprise it was already nine PM when woke up so I'm doing my English assignment now, here, with oxford.
doubt could I back to sleep, or waking up very late, or sleep at the school I FORGOT TOMORROW IS PHYSICAL EDUCATION FOR 3 HOURS!

【

ъака

うおおおお!

】

`Д

゚

)

≡

〇

)`Д

゚

)
【カバー】
hello this extremely bored wave me *lol dinda persilka please me to post similar/--"b
so since a months ago everyday I feel like
and imagine
how I will die
before asleep course with the way it impossible. tralala here's two of kagamine act the bad bye so it's sure if I may do it with xndr though I ever tell him the same feel like this song and he looked that sad. see it feasibility huh! own always this mad guys, always. then I found...
love the song and plot though dislike the meaning of, lol. the artwork also impressive, well I just interest to watch vocaloid video if it's have a good art work like synchronicity series, madness of duke venomania,
like dislike especially by honeywork ;p love war, alluring secret black vow, etc. although there is also have a great artwork but ear damage music, unholy with ugly art good meaning! falling with the twins but the voice of luka and miku is better. last,
I spent yesterday front the screen, yea I know the unhealthy, while just go on, and many unfinished tasks! Often I think to make a
activity to do
post that may be make me look organized even though it is not! enough to help me to know what I'm doing yet. look, school I when is not state, full day, but ineffective! I prefer to complete the task in school rather than take it home. teachers should be know if most of us certainly additional lessons such as piano or english or blank blank blank so home is a place to rest not to do works!
want to cosplay tetsu or kise from kuroko no basuke as soon. trust me, it will be the most role playing like Kuroshitsuji cosplay more vigorous in the past and everyone wants to be the Earl! especially for you newbie lol
-
yaya I get ths yes no game from dara if I'm not mistaken
try to search more in tumblr but not found the key word so,
続きを読む »
let off for this marathon post ;A; today I just doing my groups work at Rara's for geograph, history, economic, pkn competency exam and Tasya's for life skill with all girls of enggano class- too that start on monday. geo and stuff was annoyed, just like nothing. we had pyjamas party then dress for our exam video. theme given was thinking big could mean anything, so why should not life skill lessons held it? Our concept is the girl band, which may actually be sarcastic haha. the story, our activity during the day for T&F girl band lol *the short of 'true and false' but the real meaning is Tasya and Tiffani, my friend and her older sister. Thet just painted their names with same symbol on the doors and walls of their rooms. like beautify themselves, call for pizza, surrounded fans, photo shoots, catwalk, video clips, etc lah.
the photos is not as splashy what we were doing in the Tasya's room. many scattered clothes, boxes of branded nail polish, sunglasses, snacks, ipad-s, cameras, dolls. power just failure and turned around four. looked really really good at mirror like usual to panic front the camera sorry :p
spontaneity with sasha I know that look mad my hair also ugly right now parents don't let me cut it heck!
-I/ivan, wait a minute for chatbox my bro just take the pc kay;A;*stat
I'LL MAKE GOOD TIME COVER FOR EXAM LOL YEAH
long waited for weeked, the title just a status sorry but I lost my mood to keep blogging although I check it everyday by cell phone. don't be worry I don't think to- I'll show up self next week everyday 'cause competency exam so went home at midday. guess it all because my period as nine grade and try to do everything as good as I can. Followed all classes well except physics and mathematics, sleepy and fall asleep.
I wrote all home works, agenda, and what should I bough for daily class and competency. it's about two long pages almost three, a lot group works at friend's house- although really want to spend weekend with family. school hosted an event that may be remarkable but for me it's really not important, useless. we will set a record for the mega photo for MURI
record museum of Indonesia
, a giant with 3500 participants that will be held on Thursday.. participants are all students and employees of Budi Mulia Dua foundation by Amien Rais throughout Indonesia that meaning include Jakarta, Solo, Surabaya campus, etc. simulated it this morning with senior high and vocational high school- difficult to set up the line to pose! it's about 500 people so how to 3500?
i know it's favorite school with limit student
and yearbook committee still have a problem with
teacher, headmaster, and director
also! about the yearbook company we had no time until December you!! I hate mom's perspective seemed to discredit what I like is worst, I know she love me but.../ btw, here's some photo taken by friend and tag to me on facebook I just realize it err my random emotion lol.
the list what I mean, with sora from kingdom hearts and biology homework lol.
instagram photo not as good search for my dslr whereee
the above with sasha. ugly always ugly hair now is longish- with emma and here's a peach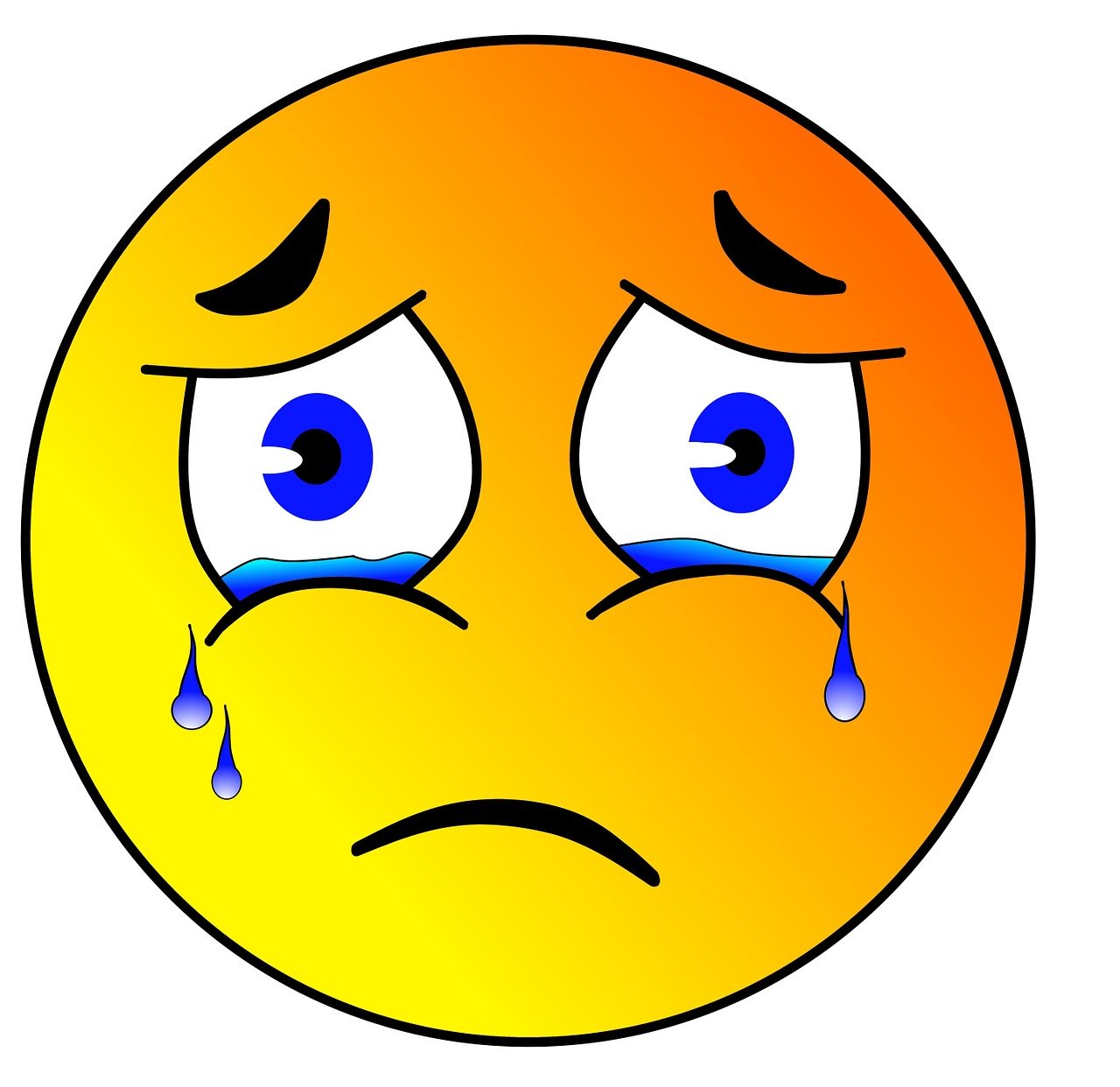 -I/ivan
ラベル: BMD JHS, BMD SHS, bored with almost same photo background in many post cause there's the same place, instagram, School Activities
hanumandtasy birthday party
so far, 9 grade actually go in a good manner even fun!
every day SLC
was not bored at all, may guess the progress for next 4 months and see it'll turn be what haha. still yet cut my hair but I got loving stuff :3 I wish my parents wouldn't force me to be more diligent to enter the course, I need private time and proprietary. No every day blogging anymore, just wait for Fridayeve-Sunday afternoon. always slept quite late and wake up early, sleepy at school so Saturday is the most awaited.
yesterday was supa!
for the relevant , pleased me to write it
. mid day I went to amplaz then with Alya, Latika, and Rara bought a pair set of nail polish by the face shop for Tasya and
Hanum
's birthday gift, girls of trezavo'll attend for their birthday party, 07:00 PM then at Rock Opera. Sasha the really late one came when I had mushroom sandwich for lunch, spend a little time before bought some comics and novel I love, window shopping at Gaudi-
the price actually standard I must suggest my parents to bought me some haha,
big box of j.co donuts, starbucks's green tea, wow we bought a lot.
about 03:30 PM, we went to indraloka homestay and resto
for take a rest, have our bath and make up time
by Sasha's driver-
the cafe really closed from Rock Opera less then five minutes
. it's latika's family so her mother rent a room for us. the time running fast, Sasha went to indraloka salon for her hair, the others stay in the room- it's about 2 hours but feel like don't do anything before Rana just came. used broom first for take a bath, kiwi face masker, get dress wearing coat borrowing mom's and comb the bangs to the back with my hand *it's crazy when no one bring a comb in their bag. it's looking good at mirror but actually very bumpy on the side.
07:00 PM, we walk to Rock Opera and see I'm the guy one, quite horrendous . there's a DJ too by our friend Diva
her both parent is a DJ
and spent 1 hour just for photo session, after all we sit in the table already set to square, served from appetizer until dessert. why I too short whyyyy
sorry for much self portrait but actually I'm often asked to photos with weird pose, please forgive lol
. long night hoammm and happy birthday again to Hanum and Tasya ;)
Rara
Sasha
Latika
Rana
Rana fused with curtains, curdatins dress :))
indraloka room after arrived from amplaz
Tasya, Hanum, Ivan, and Alya Camile. our most favorite photo just stare at ma face we laugh really lot lol ;))
girls of trezavo with two who roleplaying as guys but I'm the cool one lol
hanum and tasya
-Ivan